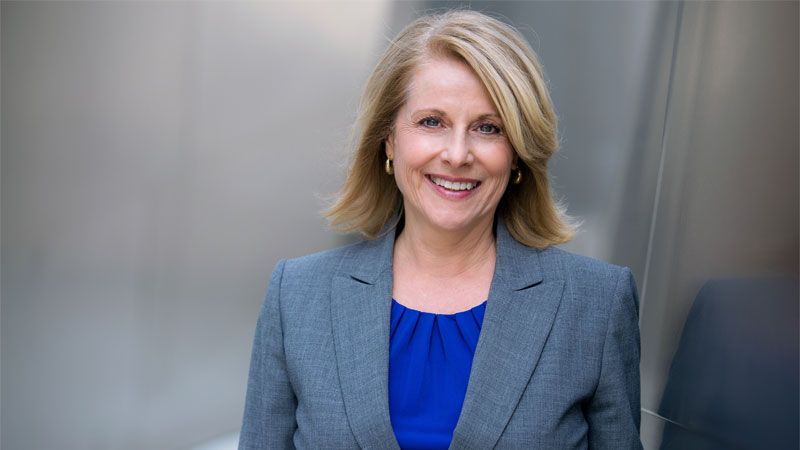 Atlanta's Brow Lift Experts
A Brow/Forehead Lift Repositions Sagging Eyebrows And Removes Forehead Wrinkles For A Fresher, Uplifted Appearance.
Your #1 Choice For Forehead and Brow Lifts in Atlanta
Looking and feeling your best is important, which is why Dr. Pradeep Sinha understands the importance of appearance. With decades of experience helping people look their best, Dr. Sinha is eager to help you too. Today, millions of facial cosmetic surgeries, or other non-surgical cosmetic procedures, are performed every year, and one of the most common is a brow lift (also known as a forehead lift).
The demand for facial aesthetic services will continue to increase dramatically. If you're looking for an overall refreshed and youthful look, contact the office of Dr. Pradeep Sinha today to discuss your options for a brow/forehead lift in Atlanta!
Want to learn more about the benefits of a brow lift or forehead lift, and how this procedure can help you look and feel your very best? We'll cover all the basics — including how a brow or forehead lift works, what to expect from the procedure, recovery and much more.
What is a brow/forehead lift?
Why should I have a brow/forehead lift?
Who is a good candidate for a brow/forehead lift?
What should I expect during my brow/forehead lift consultation?
What should I do before my brow/forehead lift?
How long does brow/forehead lift surgery take?
How is brow/forehead lift surgery performed?
What should I expect following my brow/forehead lift procedure?
What type of recovery should I expect from my brow/forehead lift?
What about complications?
What is the average cost of a brow/forehead lift?
Exceptional results always
Browlift Before & After Photos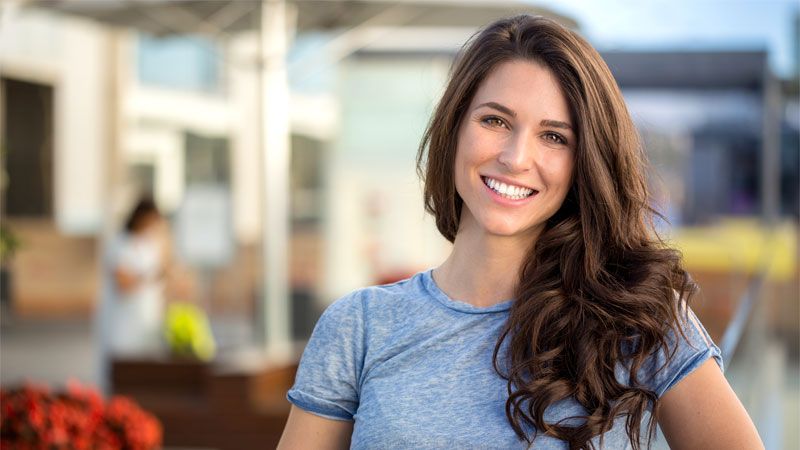 What Is a Brow/Forehead Lift?
A brow lift, also known as a forehead lift, is an outpatient procedure that helps correct expression lines and the signs of aging in the upper part of the face by reducing the vertical creases, known as frown lines, between the eyebrows and raise the sagging brows which hood the upper eyelids.
In most cases, wrinkle lines develop horizontally across the forehead, on the bridge of the nose, and between the eyes over time; however, some people experience these problems when they're young as a result of family genes.
A brow/forehead lift repositions sagging eyebrows and removes forehead wrinkles for a fresher, uplifted appearance. Furthermore, this procedure can be performed in conjunction with other surgeries, such as a facelift or skin resurfacing.
Why Should I Have a Brow/Forehead Lift?
Aging changes our facial expressions. A sagging, furrowed brow can make us look tired, worried, or even angry. Additionally, some people are genetically predisposed to a heavier, thicker brow, which gives them the appearance of a constant frown.
A brow lift addresses all of these issues by helping you achieve a naturally refreshed and more youthful appearance. With a brow lift, you will no longer appear constantly angry or concerned. Your eyes will appear brighter, and your self-confidence will rise dramatically knowing you look your best.
Who Is a Good Candidate For A Brow/Forehead Lift?
A good candidate for a brow lift is a person who is a non-smoker, in good general health, and has realistic expectations.
What Should I Expect During My Brow/Forehead Lift Consultation?
During your brow lift consultation with Dr. Sinha, be prepared to talk about your complete medical history, any prescription medications you are taking, including over-the-counter medications, and your tobacco and alcohol use. Additionally, you should be prepared to discuss your appearance goals.

Dr. Sinha will evaluate your overall general health, discuss your options, measure and photograph your face, and recommend a course of treatment. It is important to be truthful in your medical history discussion, ask questions, and fully understand your upcoming brow lift procedure. It is also common to feel a certain measure of anxiety about your upcoming procedure.

Discuss any anxiety and concerns you may be feeling with Dr. Sinha during your consultation. During your consultation, Dr. Sinha will also advise you to make plans for someone to drive you home after you leave the hospital and stay with you at home for, at least, the first night of your brow lift recovery.

What Should I Do Before My Brow/Forehead Lift?
Before your brow lift, Dr. Sinha may advise you to: Stop smoking since smoking decreases blood flow in the skin and slows the healing process. Dr. Sinha will also advise you to avoid certain medications such as aspirin, anti-inflammatory drugs and herbal supplements, which can increase bleeding.

How Long Does Brow/Forehead Lift Surgery Take?
The duration of your surgery will depend on the type of brow lift you are receiving, as well as whether or not you are having another procedure performed at the same time as your brow lift. This procedure usually takes about an hour.

How Is Brow/Forehead Lift Surgery Performed?
Prior to surgery, you will be given anaesthesia either intravenously or under general anaesthesia. Our brow lifts are performed as endoscopic procedures, meaning small tiny slit incisions made behind the hairline.

An endoscope is a specialized surgical telescope that is inserted to help visualize the forehead anatomy. With the entire procedure performed under the skin, the brow is carefully separated from adjacent bone and nerves and repositioned to a higher, more aesthetically pleasing position.

An absorbable "tack" helps hold this precise position until the tissues are healed together in a strong fashion, usually around 10 days. The results appear within a week as swelling and bruising subside revealing your smoother forehead skin and more youthful, rested appearance.

What Should I Expect Following My Brow/Forehead Lift Procedure?
Typically, patients experience very little pain following a brow lift, but it is not uncommon to feel slight discomfort, as well as a sensation of tightness across the forehead. During your brow lift recovery, your head will be loosely wrapped for 1-2 days, to minimize swelling and bruising.

Antibiotics may be prescribed for several days following surgery. Dr. Sinha will give you specific instructions that may include how to care for the surgical site, medications to take, any concerns to look for, and any follow up appointments.

Dr. Sinha may also prescribe ice compresses to reduce swelling and regain mobility. Be prepared to keep your head elevated and perform limited exercises for the duration recommended by Dr. Sinha.

What Type Of Recovery Should I Expect From My Brow/Forehead Lift?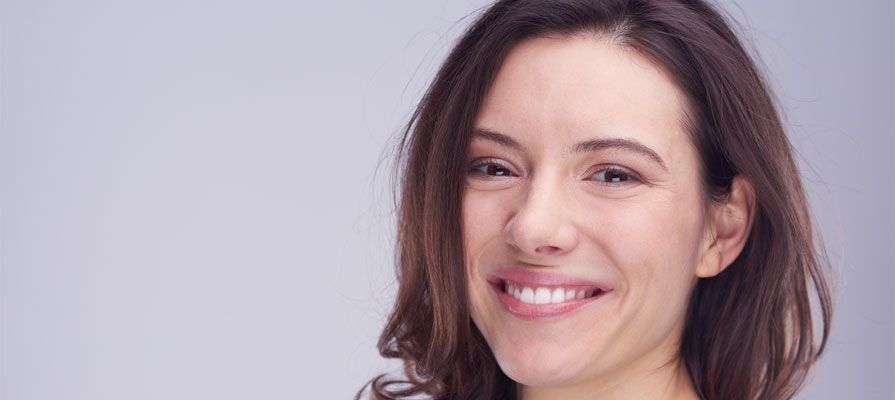 Generally, the initial wound heals in 5-7 days, and your stitches will be removed 1 week post-surgery. Swelling and some bruising may occur, which should subside within a few weeks.

Even though you will look presentable after about 2 weeks, you will find that healing continues as the swelling subsides and the incision lines fade.

Generally, women can begin wearing cosmetics within days after surgery. You can proceed with your normal daily activities within 1-2 weeks. It is important that your surgical incisions are not subjected to force, motion, or abrasion during your time of healing.

Two weeks after surgery you may begin exercising again.

What About Complications?
Brow lift incision points typically heal extremely well, and complications from an endoscopic brow lift are rare. According to the American Society for Aesthetic Plastic Surgery, fewer than 1% of endoscopic brow lift patients report any complications.

However, there are some common temporary side effects after an endoscopic forehead lift that includes forehead discomfort (treated with medication), swelling (managed with head elevation) and numbness.

What Is The Average Cost Of a Brow/Forehead Lift?
In general, you can expect to pay approximately $4,000 for a brow/forehead lift. However, this average cost does not include anaesthesia, operating room facilities, or other related expenses. Your insurance company may pay for a portion of the cost of surgery if the procedure is performed as a result of visual impairment.

Because every insurance carrier is different, it is recommended that you check with your insurance company to determine the level of coverage. Please remember, when choosing a board-certified plastic surgeon, the surgeon's experience and your comfort and trust in the surgeon is just as important as the cost of the surgery.

Get Started With Dr. Sinha
While a brow/forehead lift does not change your fundamental appearance, it will give you a refreshed, more youthful appearance. As an internationally acclaimed, board-certified plastic surgeon, Dr. Pradeep Sinha merges his highly developed aesthetic sensibility with his highly honed skills as a surgeon to make you the best you can be.

Contact Dr. Sinha today to schedule your confidential consultation.