Atlanta's #1 Choice For Botox Treatment
Refresh, Revive and Renew With Botox Treatment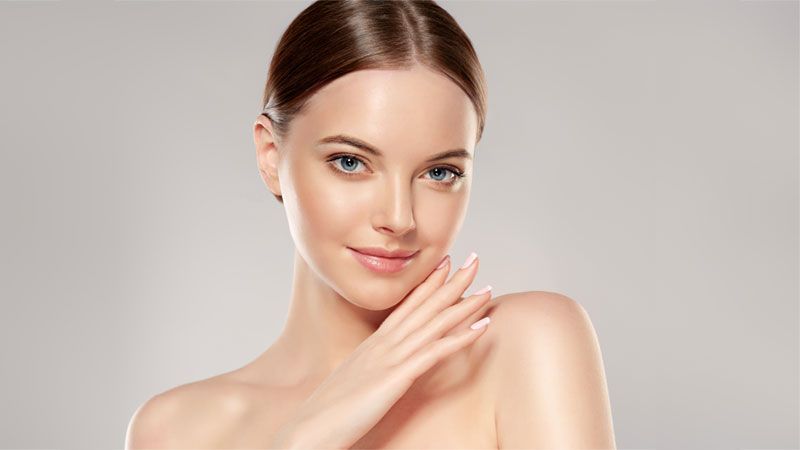 At the Atlanta Institute for Facial Aesthetic Surgery, we provide Botox injections in Atlanta, GA and nearby areas. Botox treatment is an injectable initially used to treat crow's feet, forehead line, or frown furrows. It effectively relaxes the muscles to create a smooth and rested appearance.

In recent years, cosmetic procedures have surged in popularity. We're known for a beautiful result with minimal discomfort. A delicate touch makes all the difference.

Botox can create a dramatic change in your appearance and you can look and feel years younger after just one visit. Want to learn more about the safety, efficacy and overall benefits of Botox, as well as how we use this treatment to help patients achieve a youthful, refreshed appearance? Read on!
What is Botox?

How does Botox work?

How long does it take to see results?

How long does Botox last?

Will my results look artificial?

What is the recovery process like?

What are the possible side effects?

Is Botox only for women?

What costs can I expect with Botox?

Am I a good candidate for Botox?
What is Botox?
BOTOX Cosmetic has many uses. While Botox (and similar products such as Xeomin, Dysport and Juveau) are commonly used to rejuvenate facial features, they are also used to treat muscle spasms, stiffness, and excessive sweating.
These medications provide a 3-4 month result and treatment should be repeated at various intervals to maintain the result or effect. Botox injections work by blocking muscular nerve signals. This in turn decreases excessive muscle contraction in specific facial areas and results in a more relaxed, youthful look. Patients most benefit from this when treating wrinkles and creases, whether from aging or other causes.
These can form from practically any facial movement, including frowning, squinting, raising eyebrows, and even smiling, but the severity of the wrinkle will vary from person to person. By utilizing botulinum injections, patients can address these with minimal invasiveness and vastly improve their appearance.
Botox Before & After Photos
Complete Guide To Choosing the Best Botox Injector In Atlanta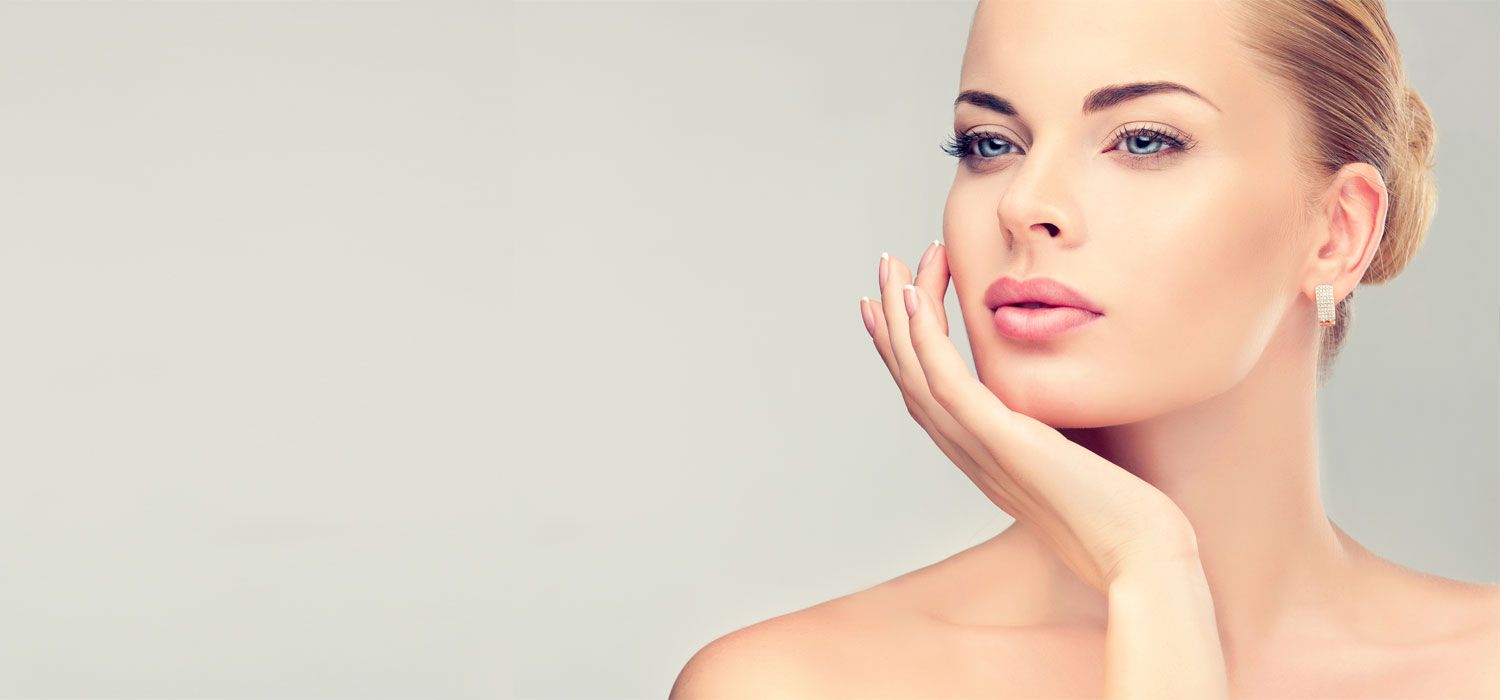 Botox and fillers are becoming an increasingly popular way to improve your appearance and look younger without going under the knife. While you know Botox is a minimally invasive procedure, choosing an unqualified person to perform your injections could lead to major problems - from uneven, lumpy-looking skin to droopy eyebrows.

One of the most popular cosmetic treatments performed around the world is Botox for its amazing results. Unfortunately, this household name treatment has a lot of misconceptions surrounding it. Botox is able to provide patients with a more youthful and rejuvenated appearance when injected by a qualified professional using the right techniques. In this article, we will bust a few of the most common myths surrounding Botox treatments.

Myths About Botox
One of the most popular cosmetic treatments performed around the world is Botox for its amazing results. Unfortunately, this household name treatment has a lot of misconceptions surrounding it. Botox is able to provide patients with a more youthful and rejuvenated appearance when injected by a qualified professional using the right techniques. In this article, we will bust a few of the most common myths surrounding Botox treatments.
MYTH: Botox Is Immediate
Unfortunately, Botox does not provide immediate results. The effects of are gradual and subtle results usually become apparent within the first 3-5 days. Full results are typically visible after the seven to ten days.

This is because Botox works by helping to relax and inhibit the movement of muscles to reduce the appearance of wrinkles and fine lines. In some cases, it may take one or two injections to see full results and complete relaxation.

MYTH: Botox Is Permanent
Botox is not a permanent solution to reduce the appearance of fine lines and wrinkles. This treatment only provides temporary results, typically between 3 to 6 months.

The length of time that Botox will last, depends on the patient and the amount of times they have received Botox. After this time movement in your muscles will begin to return, therefore wrinkles and fine lines will begin to gradually reappear.

"With so many choices in the Atlanta area for botox and other injectables, Dr. Sinha is the best. Being a long time botox and filler fan (who has moved in and out of Atlanta over the years), I fly back just to see Dr. Sinha. He discusses your aesthetic goals and comes up with a plan to meet them. The injections are painless and the results are very natural. His staff is wonderful, appointments are handled efficiently and the new office is beautiful."

Botox In Buckhead, Atlanta – Choosing The Right Injector For You
Botox is something that many people consider undergoing when they notice fine lines and wrinkles or feel that their skin needs plumping up.

If not injected correctly or if too much is injected at one time, Botox can have a negative impact on an individual's appearance instead of improving it. This is one of the reasons why it's so important to choose a qualified and experienced health professional to administer Botox and create your desired results.

Concerns You May Have During Botox Treatment:
Even though the medical benefits of Botox continue to grow, it is still an excellent choice to combat those that treat crow's feet, forehead line, or frown furrows. However, you may have other thoughts or concerns, such as:

What can you expect?

A doctor usually performs Botox injections in the doctor's office or a clinic. Your appointment should last less than 15 minutes. Your doctor may use a cold pack or anesthetic cream to numb the areas to be injected.

A tiny needle will be used to inject the Botox into the muscles that cause lines and wrinkles. The number of injections you receive will depend on the severity of your wrinkles and their location on your face.

There is no recovery time with Botox injections. You can return to your normal activities right away. Avoid rubbing the areas that were injected as it could cause the botulinum toxin to migrate to other areas of your face, causing temporary facial weakness or drooping.

Slight bruising may occur at the injection sites. Most people see results within a few days, but it may take up to a week to see the full effect. Botox usually lasts about three to four months. More injections are necessary to maintain your results.

If you still have lingering questions, additional information can be found here: https://www.facialaestheticsurgery.com/botox-faq/.

Botox Frequently Asked Questions
As we age, wrinkles and fine lines begin to become more apparent due to repeated everyday facial expressions, such as squinting, laughing, smiling, or frowning. One of the best ways to reduce these fine lines and wrinkles is with
Botox injections
. With Botox being so popular, it also has a lot of misconceptions. Here are the ten most frequently asked questions answered about this wonderful treatment that will give you younger, more refreshed skin.
What Is Botox?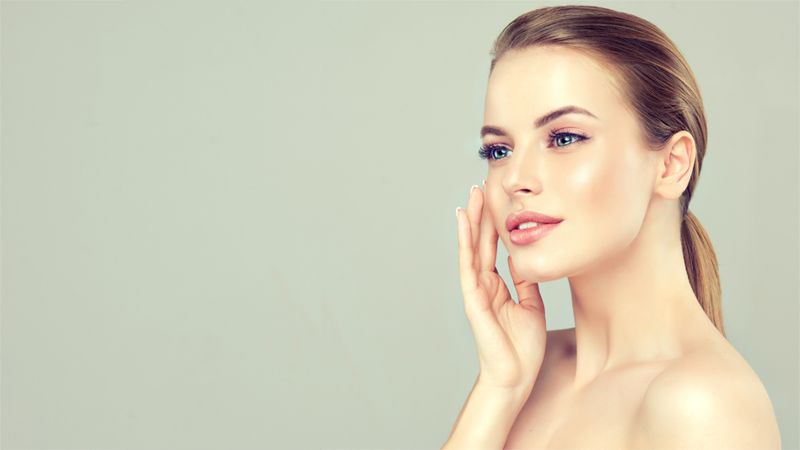 Botox is a treatment used cosmetically to improve the appearance of moderate to severe fine lines and wrinkles temporarily. Botox is a neurotoxin, botulinum toxin, derived from a bacterium known as Clostridium botulinum. When injected, this toxin temporarily inhibits underlying muscles from contracting and reduces the appearance of crow's feet and frown lines.

Botox is approved for cosmetic use in 78 countries due to the safety and quality of the product. Over 10 million vials have been sold in the U.S. alone. There is no "generic" form of Botox because there is no equivalent product with the same approved formulation, potency, and dose of this greatly refined toxin.

"The staff is very personable and kind. Dr. Sinha is great at giving botox injections. Pain is minimal and placement of botox on point."

Botox Men Result

How does Botox work?
Botox is effective at reducing the appearance of wrinkles and fine lines because it aims to treat the underlying cause, the repetitive contraction of the facial muscles (eg. frowning or squinting). Botox will be injected into these muscles causing movement to be temporarily inhibited.

This is because the botulinum toxin stops nerve signals from getting to the muscles. When making a facial expression, nerves release a neurotransmitter to the muscles.

This neurotransmitter causes the muscle to contract by attaching to the receptors on the muscle's cells. The botulinum toxin prevents the neurotransmitter from being released, therefore preventing the muscle from contracting. Stopping muscle contractions will reduce the appearance of fine lines and wrinkles.
Am I a Good Candidate for Botox?
If you want to reduce the appearance of moderate to severe facial wrinkles without surgery, you may want to consider Botox injections. Areas where Botox works best are crow's feet, forehead lines, squint lines, and frown or marionette lines. Discussing your health history, any nerve conditions, and allergies you may have will help your doctor to determine if Botox is right for you.
Botox is one of the most well-known treatments for removing fine lines and wrinkles from the face. The results of this treatment are a more fresh and youthful appearance. If you would like to schedule a private consultation to see if this treatment is right for you, please contact our office today.
Dr. Pradeep K. Sinha, MD, PHD, FACS and the Atlanta Institute for Facial Aesthetic Surgery offer both Botox® and Dysport® cosmetic injections to help you look and feel your very best. Using the most innovative methods with personalized care that ensures the best results, we offer a comprehensive complimentary consultation to educate and assist you in deciding if Botox or Dysport are right for you.
Please contact us at Atlanta Institute for Facial Aesthetic Surgery, 5730 Glenridge Drive, T200, Atlanta, GA 30328 or call (404) 256-5428 to schedule your individual, private consultation.
How long does it take to see results?
The results of Botox may begin to appear within the first twenty four to forty eight hours. Full results will gradually appear within a few days to a week of receiving initial injections. It is common for a second or third round of touch up injections to be needed in order for the muscles to be completely relaxed and provide the maximum results.

How long does Botox last?
The full effects of Botox injections can last for up to four months. This amount of time is usually extended the more you receive Botox injections. This is because once the muscles are prevented from contracting and are relaxed it typically takes less for the muscles to sustain that relaxed state. Once the Botox wears off, the muscle movement will return to normal.
What Are The Possible Side Effects?
Although Botox injections are considered very safe, they still may have side effects. Possible but uncommon side effects are eyelid drooping and swelling. Other potential side effects include pain or discomfort at the injection site, bruising, dry mouth, headache, and neck pain. There is also a possibility of eye complications such as blurred vision, dry eyes, decreased eyesight, and double vision. Some patients may experience an allergic reaction. Other possible side effects can be discussed with your specialist. When Botox is injected correctly, any cosmetic side effects of appearing artificial, frozen, or a feeling of heaviness in the injected area is almost nonexistent.


Is Botox Only For Women?
Although it may seem that most patients that receive
cosmetic treatments
are female, this does not mean that men do not desire to have a younger appearance as well. In the clinical studies for Botox men were included in both the treatment of frown lines and crow's feet. Botox has been performed on over one million men in the United States. This is because of the fast and natural results that can be achieved when injections are performed by a qualified specialist. The younger and more refreshed results that Botox provides is not exclusively for women.
Will my results look artificial?
This is a very common question when talking about Botox injections. As long as you have the Botox injections done at a reputable practice, you should not look artificial or frozen in any way. Proper techniques must be practiced when providing this treatment and that is why it is important to seek the care of a licensed and trained specialist.

When done correctly, it is impossible to tell that any work has been done and the patient is still able to show expression on their face. The only thing people should notice about your face is that you look younger and more refreshed.

The key to a successful Botox treatment is a qualified and skilled professional that tailors their technique to each patient's unique facial features.

Real Patient Results – Atlanta BOTOX Expert Dr. Sinha
REVIEWS

"Dr. Sinha was very thorough in listening to my goals regarding my goals with Botox and fillers. He is as good as they get in Voluma injections."

Exceptional Results Always botox-before-after5

What is the recovery process like?
Botox injections are such an appealing treatment because of how quick the procedure and recovery is. Once injections are completed, normal activity can be resumed. There is little interruption in your usual daily activities but aftercare instructions, given by your specialists, should be followed.

What Costs Can I Expect With Botox?
When receiving a quote for the price of Botox injections, you must be aware that this is not only the price of the product but also the special skills of the professional that will be giving you your treatment. It is essential to have your treatments performed by a licensed and experienced professional to ensure the best results. Successful Botox injections will be administered by a health care professional who will take the time to evaluate your unique facial features, listen to your goals, and create a course of treatment that will be best for you. Remember, any deal that sounds too good to be true probably is.
Testimonials
Tammy A
Great Doc !
Very detail and informative as well as knowledgeable about my situation
Adrianne W
Great Doc !
He was attentive and he explained everything to me that pertained yo my medical issue.
Learn More About Dr. Pradeep Sinha
Dr. Pradeep Sinha is double board certified in Facial Plastic and Reconstructive Surgery as well as in Otolaryngology-Head & Neck Surgery.