Atlanta's #1 Neck Lift Team
Artistic And Dramatic Results
A Reputation For Beautiful And Balanced Neck Surgery.
Dr. Sinha uses his 30 years of expertise as a cosmetic surgeon to offer outstanding facial surgeries. He often recommends additional procedures to supplement a neck lift, including facelifts, brow lifts or eyelid lifts. During a neck lift surgery, Dr. Sinha will remove unwanted extra skin and tighten the remaining tissues for natural-looking anti-aging results. All neck lift surgeries take place under general anesthesia in an accredited and licensed ambulatory surgical center next to our office.
Necklift Before And After Photos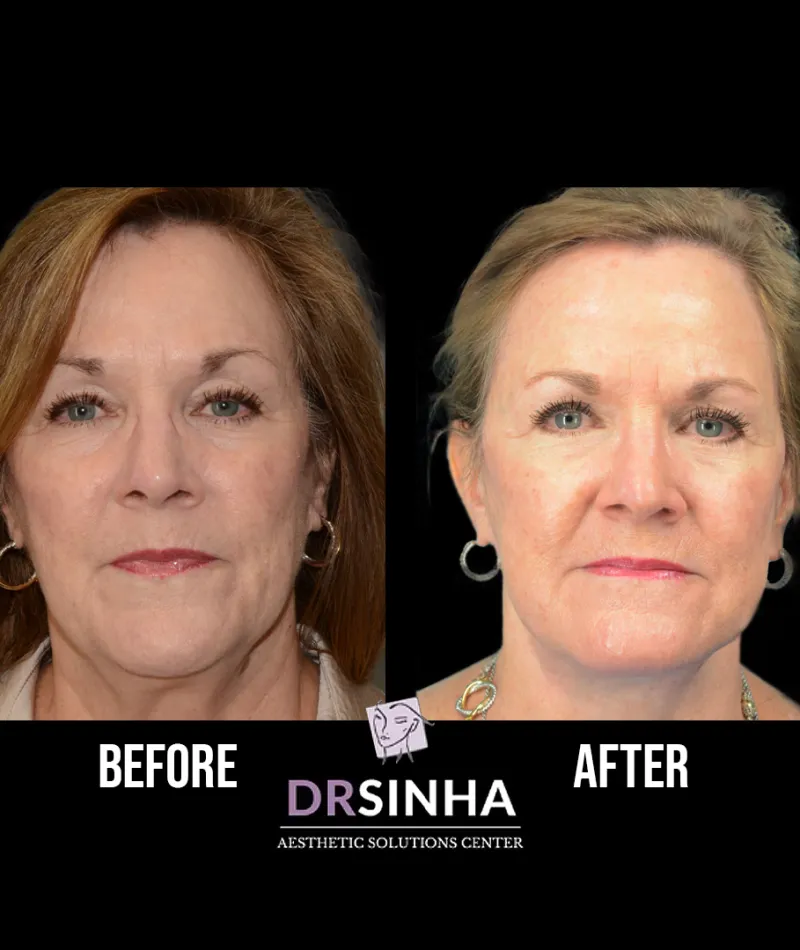 Before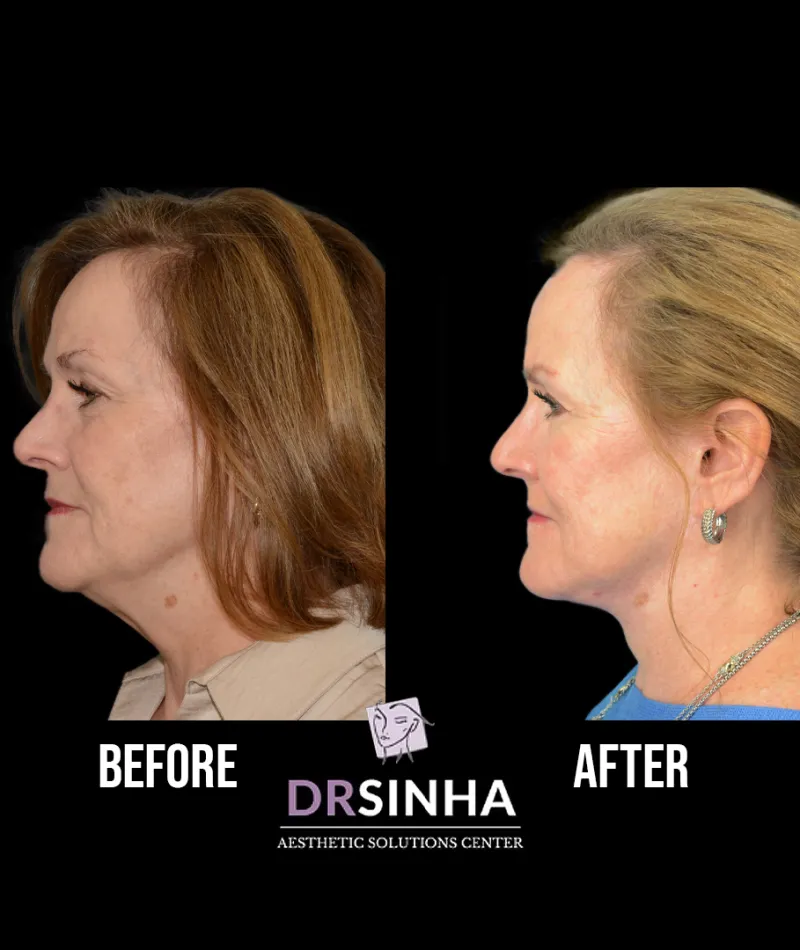 After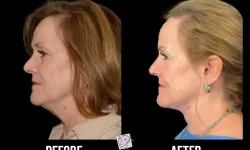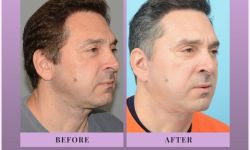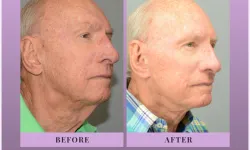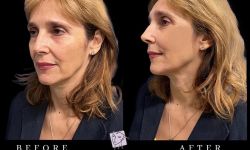 Q
What is a Neck Lift?
A
A neck lift is a rejuvenating surgery that improves signs of aging in the jawline and neck, including:
Excess fat and skin relaxation in the lower face that creates jowls

The appearance of a double chin

Loose or overly wrinkled neck skin, resulting in a "turkey neck"

Muscle banding in the neck, which leads to abnormal contours
What results can I expect after neck lift surgery?
Q
What results can I expect after neck lift surgery?
A
In the initial stages of your neck lift recovery, swelling and bruising may partially obscure your neck lift results, and your incision lines can appear more prominent. Be patient, continue to follow all your post-surgical directions and commit to the healing process. Do not submit your incision sites to excessive stress or abrasion, and avoid wearing clothes that you have to pull on over your head.
As you heal and your scars begin to mature and fade, you will begin to enjoy your more youthful, vibrant appearance, and your self-confidence and quality of life will likely improve, as well.
What is the Recovery from a Neck Lift Like?
Q
What is the Recovery from a Neck Lift Like?
A
You will need to arrange for a trusted relative or friend to drive you home after you get your neck lift, and to stay with you for the rest of the day. We will send you home with detailed instructions that include how to care for your incisions and when to return for follow-up appointments.
It may take several weeks or months for swelling and bruising to subside completely, after which you will be able to enjoy the visible improvements of your neck lift surgery. You can maintain these youthful-looking results by taking good care of your skin, wearing sunscreen and following a healthy diet and exercise plan.
Testimonials
Great staff, beautiful clean office in the heart of sandy springs. Excellent NP injectors and surgeons with Dr Sinha and Dr Walker. I got submental lipo and a little neck lift. The surgery center was great, comfortable and in the same office as thaesthetic center ! So much better then getting operated in a hospital. Thank you Sinha team. Will update once my results are final !
Lindsay Ruby
Had my eyes done and neck tightened. Did a fabulous job. I recovered in about 8 days when I was expecting 2-3 weeks. Dr. Sinha is great with patients. He even gave me his cell phone number when I called to say I was concerned about some swelling on the first day. It ended up being nothing but I appreciate how he wanted to be there for me.
Fabulous job
I saw Dr. Sinha one year ago for a neck/facelift. I travelled from Minneapolis to Atlanta because of his reputation as a plastic surgeon who is highly experienced in head and neck. The results were awesome and I would recommend him to anyone. As a male patient, facelifts can be challenging because incisions are made in front of the ear (instead of behind the ear for females) so that when the skin is stretched, the hair does not end up in your ear and look unnatural. Dr. Sinha accomplished this and made very fine incisions along the creases in my skin so that any scarring was kept to a minimum and almost invisible. My dermatologist raved about how good his work was in this regard. He is also a very good human being who takes the time to listen, answer questions, and address any concerns. Would definitely use him again.
Healthgrades Reviews
Getting Started With Dr. Sinha For Necklift Surgery In Atlanta
In his three-decade career as a provider of face and neck surgery, Dr. Sinha has completed more than 10,000 procedures. He enjoys helping women and men alike look younger, healthier and more vital, and his role as a cosmetic surgeon includes giving his patients excellent advice, so they have realistic expectations going into the surgery and can ultimately be more satisfied with their surgical outcomes.

When you choose Dr. Sinha to perform your neck lift procedure, you can rest assured that he will not alter your appearance in a way that makes you look like a different person. Instead, you'll look like the best possible version of you.

If your jawline and neck area have aged more rapidly than your face, a neck lift may be the solution you've been looking for. To get long-lasting results you'll love, rely on Dr. Sinha's decades of knowledge and experience. Contact us today to set an appointment for a no-obligation consultation.